My blog has become very quiet, as my life, as become more busy! I have meant to sit down and blog for sometime now, but simply have not had the time. I know, it's summer, right? You would think it would be slowing down, but it hasn't quite yet for us!
Our family has been running double time since about mid May! You see, two of our sons graduated from High School this year. Our first set of High School Graduates! And in Mid May our church held it's Annual Spring Banquet. This is what our church does every year for the high school students in our youth group as an alternative to prom. They all head down to the Disneyland Hotel, and have dinner, make memories and honor the graduating class. This year we had two... and two other high schoolers.. the whole family headed down to mark this occasion and I am so glad that we did!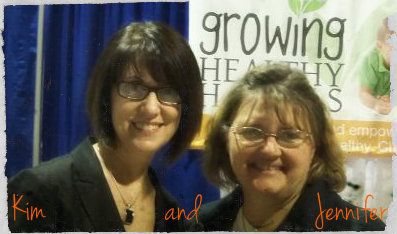 Then just a few short weeks after that was one of the Great Homeschool Conventions here in Southern California. I had the privilege of working the booth and speaking on behalf of Growing Healthy Homes. I just love homeschool conventions! Well I should actually say, I just love homeschoolers, so I love homeschool conventions. Thousands of families who have the same mind set on education! Oh, I could spend every day chatting with families! It was also great fun meeting up with friends that I have made online, as well as, vendors that I have had the privilege of reviewing their products. And it was equally exciting to see members of our local homeschool group at the convention! (I am looking forward to another convention in a few weeks from now!)
Just one week after the homeschool convention we had our Homeschool Graduation! We celebrated the graduation of both the 8th graduates and 12th grade graduates. It was such a lovely time. I am always challenged and encouraged by the words and scriptures that parents share with their children to either stay faithful during their final years of school, or, as it is in my case, as we launch them off into the world.
Things are beginning to slow down around our home.. well a little bit. One of our high school graduates is currently working to help pay for his college bill next year. Three of our children are off at Teen Camp with church this week. And in a few short weeks, following the next homeschool convention, one of my sons is heading off to the Philippines on a church misions trip.
As we work each and everyday, I find comfort in this verse..
Luke 19:13, "...Occupy till is come."
We are busy occupying until He returns. And as we do, we give God all the glory! I am so thankful for the grace of God, that has allowed me to to teach my children for the last 12 years! We have 5 more years to go! I am thankful for God's enabling! I know that if it weren't for God, our family would not be where we are today! He is faithful!
Praying for you and your family, praying for God's grace and God's enabling as you strive to live for Him, and to raise your family to bring glory to God!