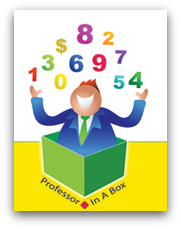 As our family/
homeschool
matures, our interests evolve. Currently, our teenagers have some home businesses that they are trying to get off the ground, as well as, the home businesses that I have.  So as you might have guessed, when we heard that
Professor in a Box
was on the the line-up with a
Principles of Marketing
course, we were praying that we were chosen to do this review!
And we were!!!!
What exactly is Professor in a Box? Professor in a Box is a company that I was introduced to a couple of years ago, here on the crew. ( You can read my review
here
! )At that time we reviewed their
Financial Accounting Program.
Both programs are geared for high school students, or adults that are preparing to take the CLEP test in either of the subjects available. Even if your student is not preparing for the CLEP test, they are getting college level material, additionally they are learning self study skills as they navigate the program. These were the very skills that I used when I took my online college courses.
Here is what Professor in a Box has to say about the
Principles of Marketing
~
"Principles of Marketing, by Julie Pirsch, Ph.D. is a challenging college level introductory Marketing course similar in content to the first marketing course taken by all students in university and college schools of business across the country. Principles of Marketing is also known as Basic Marketing, Introduction to Marketing, Fundamentals of Marketing, Marketing, or Marketing Principles. Any high school level student with basic reading and math skills can handle this course.
This course was created as an elective for high school students interested in pursuing a career in business and for students interested in taking the CLEP Principles of Marketing Exam. On a more formal level, this course provides students with a description and evaluation of the ways in which goods and services are developed to meet customer and consumer needs, and how they are distributed for domestic and international consumption. It examines the economic, government, social, and other environmental forces in relation to the marketing function, placing emphasis on relevant social problems and responsibilities."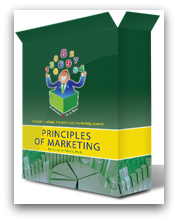 So what is the
Creative Learners
take?
The Principles of Marketing is a very thorough and extensive program. There are 19 chapters, presented over 28 lessons. Each Lesson has a lecture, online resources,  a review of the key concepts of that chapter and a chapter quiz. There are also 3 exams, after chapters 5, 11 and 19.   By the end of this program you should have learned all the required material to pass the CLEP test for Principles of Marketing.
At this point, that is not our goal, we are simply looking to grow our own knowledge. We have already achieved that, and we have yet to complete the program in it's entirety.  The program covers everything from market research, branding, product development, retailing, pricing, advertising, personal selling and much much more! As you can see, even if you are using the Principles in Marketing simply to learn to help your business, it would be well worth the investment!  This program is clearly designed for the college level, however, the manufacturers state that anyone with a basic reading level can complete this course.  You can view Chapter 1 
here
.  Here are the 
online resources
that are given for the course.  To see if it woudl be a match for your students.  The Principles of Marketing presents the material in a simple straight forward manner, however, I found that  Professor Pirsch is very engaging and easy to listen to.
The program is presented as a power point type presentation, that the Professor is lecturing over. At certain times, she will have you pause the program to complete a specific assignment. Once completed you resume the presentation. The quizzes provided are also in what appears to be an interactive powerpoint type  presentation. It auto corrects as you go through the quiz, and will give you your results at the end. Letting you know if you  passed or failed.
Over all, our family has enjoyed this program, and we have expanded our knowledge in the area of Marketing!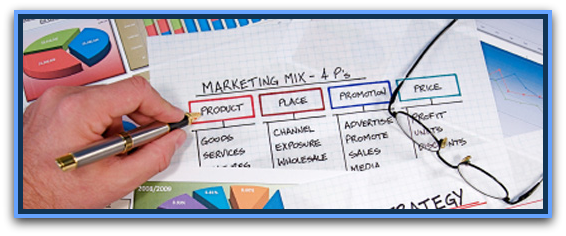 Principles in Marketing is available for $119.99 at the Professor in a Box
website
.  You can also find them on
Facebook
and
Twitter
.
And don't forget to check out the
crew blog
to see what my crew mates have to say about the Principles in Marketing!
**
note: I received a free copy of Principles of Marketing for the purpose of review. The opinions expressed in this review are my own, and do not convey a guarantee of result.